Monsieur? Monsieur!
Jeu fait dans le cadre du game jam au Camp Papillon organisé par JamNation. Le thème était l'équilibre.
Game made during the JamNation's game jam in the Camp Papillon. The theme was Balance.

Description

Deux messieurs se font la guerre et c'est à vous, en tant que dieu de la
guerre, de la faire durer le plus longtemps possible. Utiliser des
cartes pour changer la balance du combat, mais soyez avertis, ces deux
messieurs vont aussi en utiliser pour essayer de gagner!
Two sirs are waging war and you, as the god of war, must control the flow of battle. Use cards to change the balance of the fight and make it last the longest, but be advised, both sirs will use cards too, in order to win the war.

Controles/Controls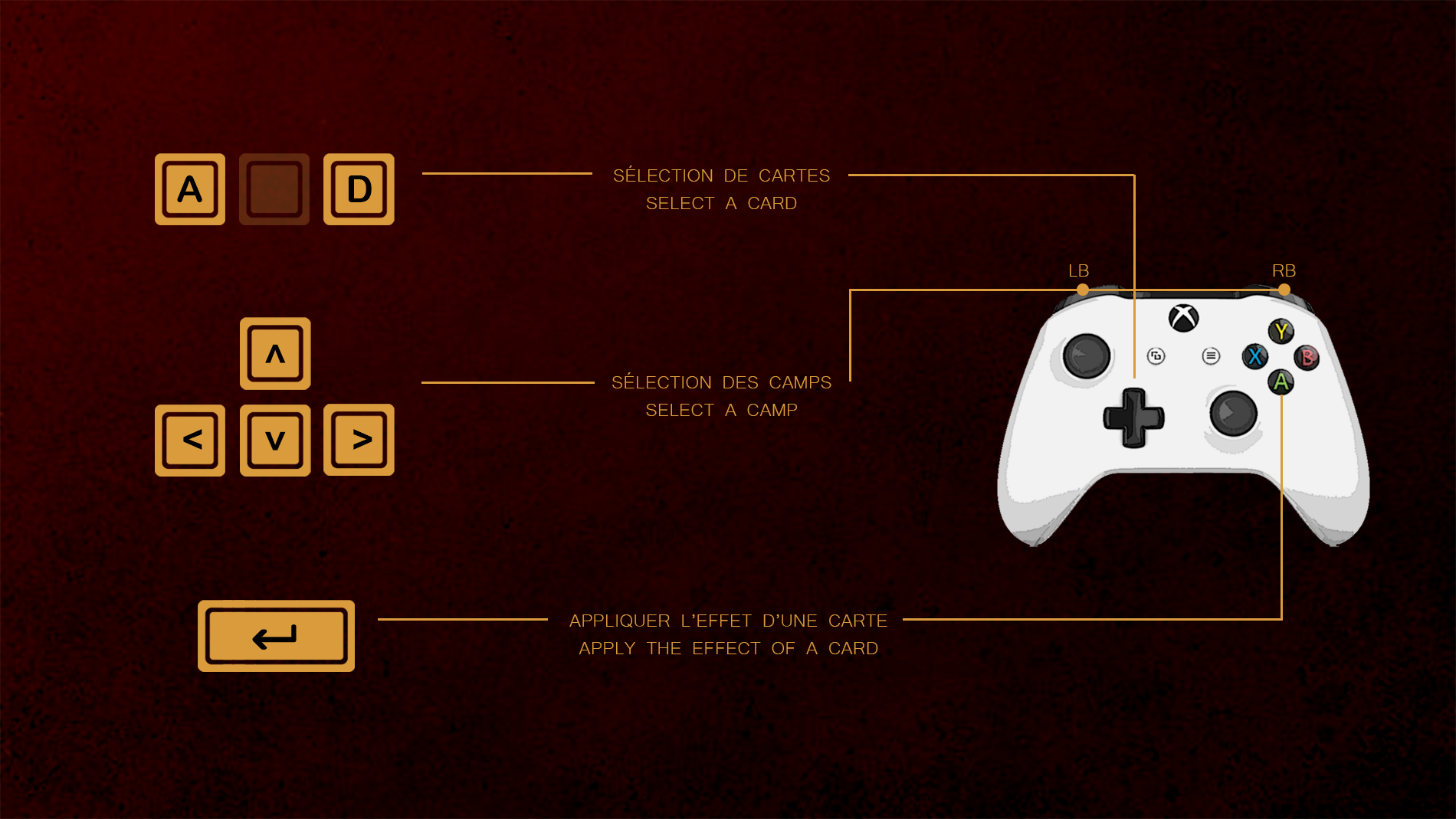 Accessibilités/Accessibility
- Contrôles simples/Simple controls.
- Sous-titre pour tous les voix/Subtitles for every VO.
- Texte minimal en jeu/Minimal in-game text.
- Contrôles sur le volume de la musique et les effets sonores/Music and SFX volume control.
- Utilisation de motif pour chaque couleur/Patterns for each color.
- Réassignation des touches/Remapping.
- Sons spatialisés./ Sound spatialisation.

Download
Download
MonsieurMonsieur-Windows.zip
43 MB