FlickBlocks
A downloadable game for Windows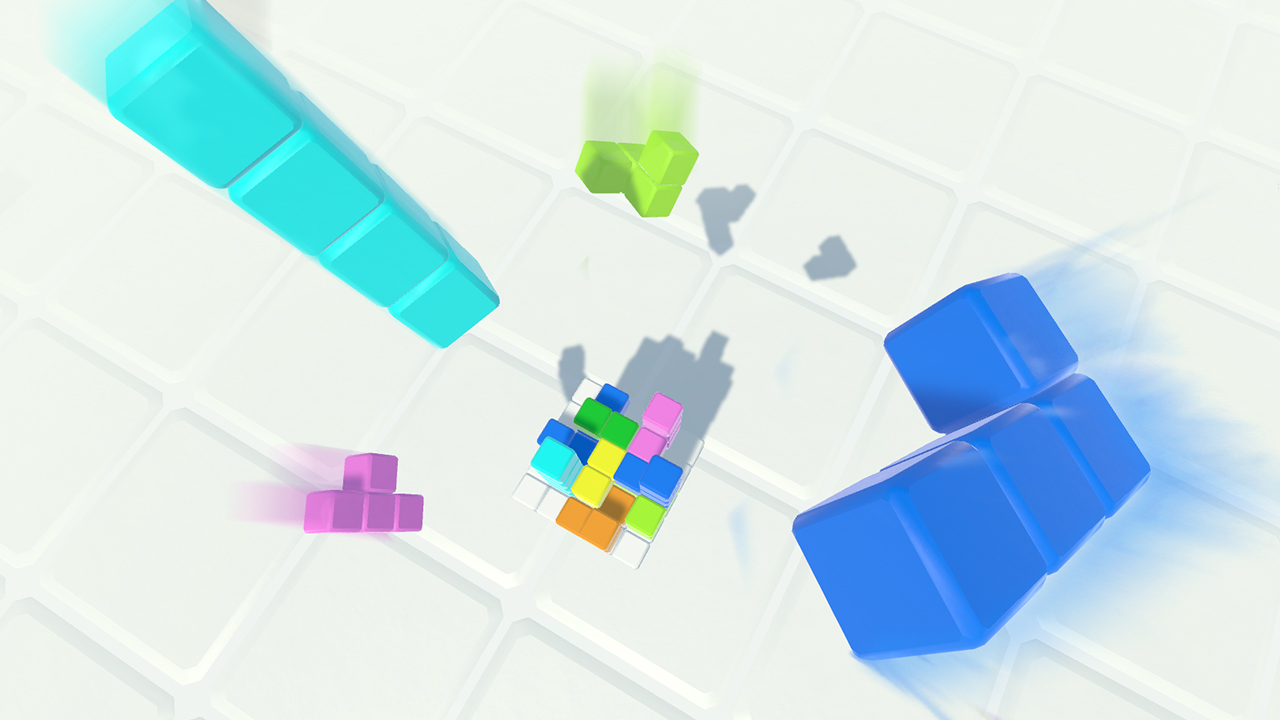 FlickBlocks Prototype
Vive and Rift only through SteamVR.
Made for roomscale.

FlickBlocks mixes classic gameplay with VR to create an experimental game that's high intensity action and strategy. The game is currently in a prototype stage, but let us know what you think in comments and feedback!

- Grab pieces by pulling and holding the trigger. Start stacking.
- Fill a layer with blocks to score points.
- Lose if more than 3 pieces are on the ground at same time.
Comments, feedbacks? Reach out to us!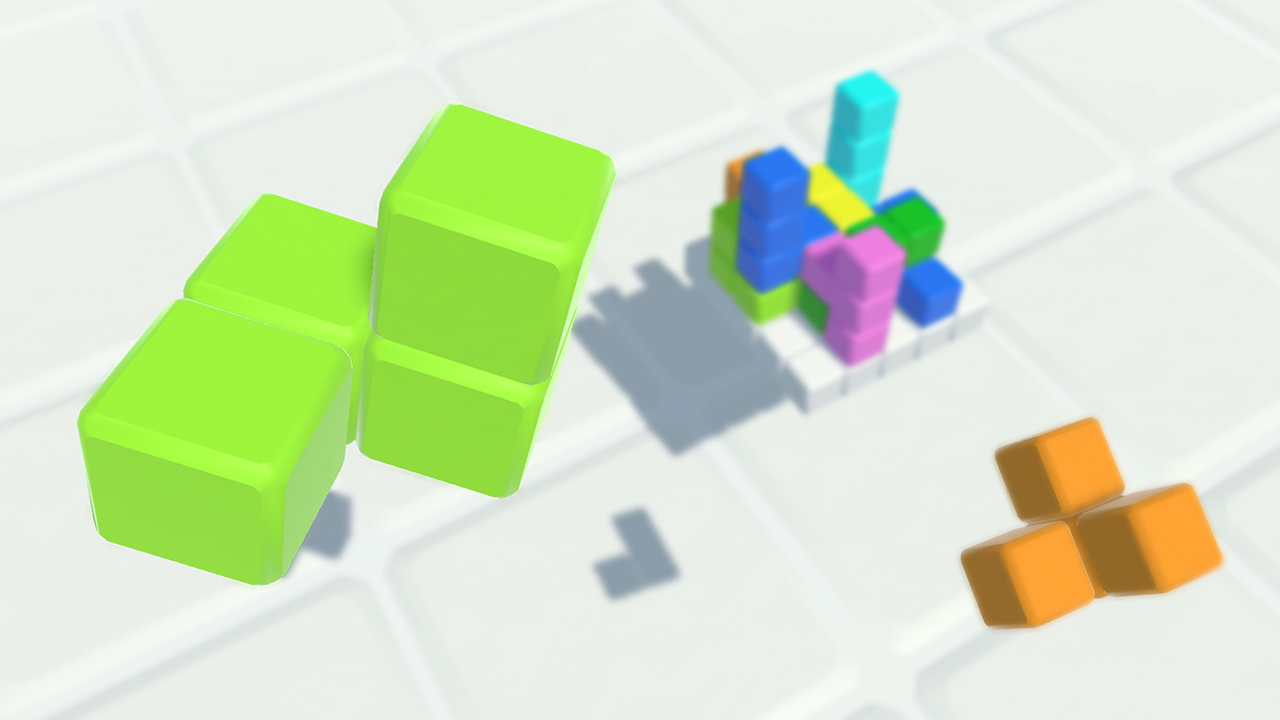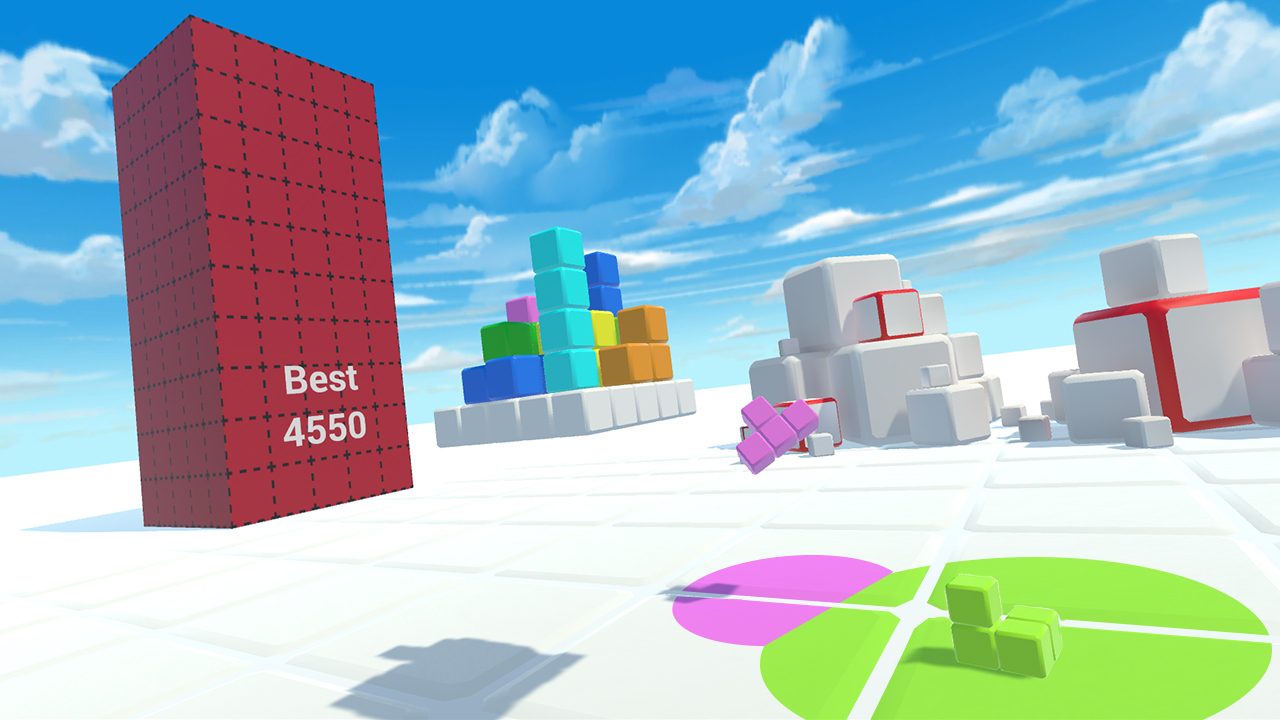 Install instructions
Download the package.
Unzip.
Run the exe.
Enjoy!
Comments
Log in with itch.io to leave a comment.
Do you have some kind of documentation we can look at to learn from you?
We don't have pulbic documentation for this project but we may be able to answer some of your questions.

What kind of information are you looking for ?

Hey thanks for the answer :)
How do you track the blocks which are taken after i placed the block. Do you have a 3D grid?
It's a kind of a 3D grid made of triggers and collisions. When placing a block in the grid we use a "virtual copy" aligned in the grid. We use this copy to check for the correct final placement of the block.
Bear in mind this prototype has been made in just a few weeks so it might not be the best way to achieve this.
ok jea a grid with triggers and maybe a two sided array would be my way of doing this :)
hello hop all is well.....im trying to download FlickBlocks and keep getting Failed - download error. it downloads then at the end it failes
The idea is good but the implementation is better. In just a few seconds it feels natural to put blocks in place. With some improvements (music gets repetitive easily, the environment feels too "artificial") it could be even better.
I'll follow the development!


Thank you for your feedback !
Sadly the project isn't under active development. We will make to keep you posted if some development happens ;)
Really incredible game! I got so absorbed and such a unique take on the Tetris style game. One improvement would be the ability to swap hands with a held shape so it would be easier to do a complete 180 degree move/placement on the gaming board. Already a 5* game.